Tobak
Fine Jewelry & Diamonds
Buying Department
Our team of GIA certfied diamond specialist with 3 generations of diamond background have led us to be a leading team in aqusitons of Diamonds from 1ct-50ct in Natural White and Fancy Colored diamonds. Our Team specializes in buying Diamonds, Jewelry, Estate Pieces, Signed Pieces, and Gold.
All aquisitions are Confidential and with IMMEDIATE PAYMENT.
"We LOVE Tobak Diamonds and they've been our trusted diamond dealer for years. In addition to sending our closets friends and family, we love working with Eric to create custom pieces we will forever cherish!"

– Ashley & Ed Brown (Former CEO Patrón Spirits Co.)
Bridal
Tobak Diamond Boca Raton is proud to have created opulent engagement rings for countless brides all over the world. As a firm who values families and building relationships, we often serve as a trusted adviser to our multi-generational clients.
We continue to design some of the most brilliant pieces that put the most beautiful smile on your loved ones across generations.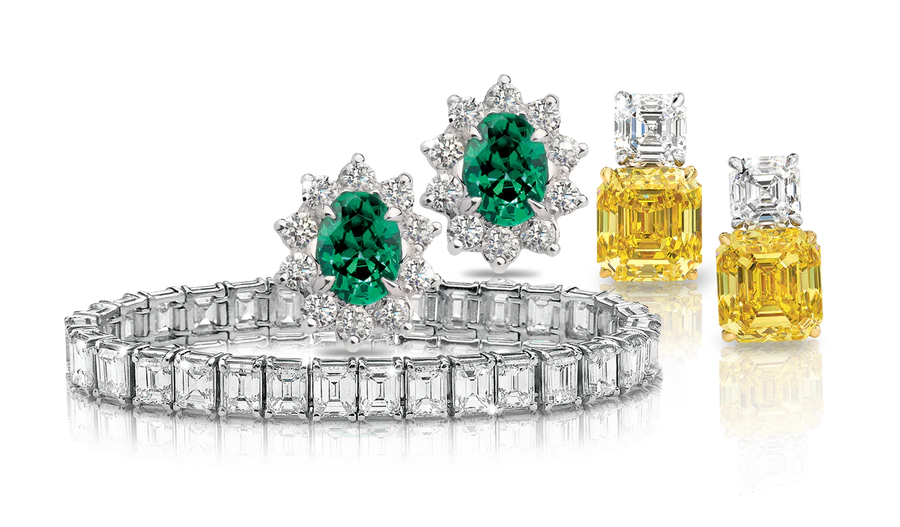 Custom Designs
Our highly trained staff and GIA gemologist will guide you through a world of large and rare diamonds and gemstones that you never knew existed. Jewelry designers will work with you to select that perfect complement to a new diamond engagement ring or to re-design your existing wedding ring.
Skilled and experienced master jewelers at Tobak Diamond Boca Raton will take your jewelry design and transform it into reality.
You can design the jewelry of your dreams with help from our trained staff – Artisans will help you visualize your piece, while master jewelers craft your masterpiece.
Whether you're entrusting us to design a new engagement ring for a 10 carat diamond or you have a 15 carat emerald heirloom that's been handed down and is being updated, we are the best and most trusted source in south Florida.
Our passion has and always will be to deliver the finest handcrafted jewelry in Boca Raton.
Three generations of exceptional jewelry & fine diamonds.
Patrica Valenti McFarlane
In my search for an engagement ring, I started with the big box stores with very high prices. As I became educated in the importance of getting a high quality GIA certified diamond, I discovered Tobak had the most beautiful engagement rings with the highest quality diamonds and best prices. No pushy sales people, just good advice. Andrea was amazing and helpful in showing me the gorgeous rings. When I finally decided on the round brilliant 2ct with the best color and cut, Eric customized a halo of diamond around it. The ring came out more beautiful than I ever imagined! I highly recommend Tobak Diamond Co.
Amanda Bortzfield
Wouldn't get my diamonds from anywhere else! Over the years, the Tobak's have made my engagement ring, wedding band, beautiful earrings and most recently a gorgeous necklace with my daughters' initials! They never disappoint. Highly recommend working with Steve and Eric.
Malissa Nettles
I can't speak highly enough about Eric, his team and Tobak Diamond Co. in general. I went to Eric with a very intricate and difficult engagement ring design and to say he perfected it and blew me away with the final result would be an understatement. I was thoroughly involved in every step of the process and was educated about the diamonds, the design and how it would come together - they even offered their advice and suggestions on certain pieces I was unsure about. What impressed me most was being able to see and feel how much pride they took in their work; they didn't want me to just be happy when I saw it, but wanted me to be happy for the rest of my life with the diamond, the ring and the design. I HIGHLY recommend them for all of your jewelry needs and can't wait to go back to them for more beautiful quality jewelry! If they could perfect what I wanted, they can perfect anything!
Evan D
Tobak Diamond was an absolute pleasure! I know nothing about jewelry and Eric walked me through designing an engagement ring which I just picked up today and could not be happier! It absolutely perfect and I will definitely be back for our wedding rings!
Megan McSweeney
Tobak Diamond Co was referred to us by our good friends who got engaged right before us. We were lucky to find them. My fiancé went in there a few times to get comfortable with buying an engagement ring. Eric the owner did a great job showing him great quality diamonds in different sizes and settings. He really gave him GREAT direction and was patient with us. No sales pitch, just honest. After the proposal, I went in and met them to resize my ring and they shined it up and got it back to me the same day. I still pop in from time to time to see what's new! Im currently getting our wedding bands there and of course they have every style you can imagine, and if not they will make it for you. I'm proud to say I will be buying my diamonds from them for a very long time and referring them to anyone looking!!! Really great and honest jeweler!

Tobak Diamond
Three generations of exceptional jewelry and fine diamonds. Home to the world's most extraordinary diamonds & jewelry.